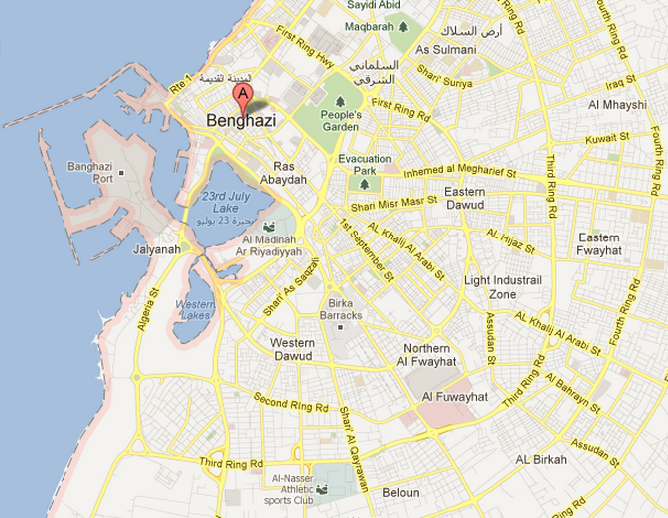 Steve Neavling
ticklethewire.com 
A Tunisian court released a leading suspect in the attack on the U.S. Consulate in Benghazi, Libya, without telling the FBI, Fox News reports.
Before the release of Ali Ani al-Harzi, the FBI interviewed the terrorism suspect last month for about two hours, Fox News wrote.
The interrogation was not sufficient to determine whether al-Harzi was involved in the attack, officials told Fox News.
An extremist group with ties to Al Qaeda posted a video purportedly of al-Harzi walking away from court Jan. 7.
"A lot of these groups are emboldened after Benghazi and after a series of basically missteps by the American government trying to investigate what happened in Benghazi,"  Tom Joscelyn, with the Foundation for Defense of Democracies, said. "
He continued: "We're still compiling the evidence on how these groups are interlinked," Joscelyn said. "But here you have with al-Harzi, you have an individual who was involved in the attack on the U.S. consulate in Benghazi. We know that members of Ansar al Sharia in Benghazi were involved in that same attack and now we know that Ansar al-Sharia Tunisia has been celebrating and really urging for the release of al-Harzi in Tunis. Therefore you're seeing this common interest in what happened in Benghazi and the individuals responsible."
Posted: January 17th, 2013 under FBI, News Story.
Tags: benghazi, consulate, libya, terrorism, tunisia
Comments: none