Tag: mission
By Steve Neavling
ticklethewire.com
Two Border Patrol agents were injured Sunday evening when their agency boat and another boat collided on the Rio Grande outside of Anzaldaus Park in Mission, Texas, KRGV reports. 
Both agents were taken to the hospital, one by air, one by ambulance.
"First is the agents' safety. We want to make sure they're okay. We want to make sure they have medical attention," said Chris Cabrera, Border Patrol Union Vice President. Obviously we have some already in the hospital. We want to make sure any injuries that haven't come up yet get attended to. The other thing is their mental well being….make sure they have somebody to talk to if  need be. Service is really good at making sure the agents have somebody to talk to. However sometimes the agents don't want to let their guard down until they get around their peers so sometimes we talk to them and make sure they're ok in that aspect."
A Border Patrol spokesman said more information will become available Monday.
Posted: April 20th, 2015 under News Story.
Tags: agents, boat accident, boats, Border Patrol, injured, mission, Texas
Comments: none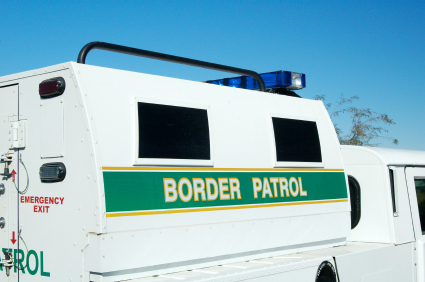 By Allan Lengel
ticklethewire.com
The latest sign in the U.S. that there's a drug war in Mexico: U.S. Border Patrol agents fired gunshots into Mexico Saturday after coming under attack in south Texas along the Rio Grande, the Associated Press reports.
Authorities said the incident happened during a half-ton drug bust that involved Border Patrol agents chasing a truck in Mission, Tex., along the Rio Grande on the U.S. side, the AP reported. No agents were hurt.
Authorities said that several Border Patrol agents — some of whom were patrolling in boats — were seizing a half-ton of marijuana when they came under gunfire.
"We're obviously concerned with what happened, that they would be shooting from the Mexico side to us," FBI spokesman Jorge Cisneros said, according to the AP.
Posted: September 14th, 2010 under FBI, News Story.
Tags: Border Patrol, Guns, marijuana, Mexico, mission, rio grande, Texas
Comments: none