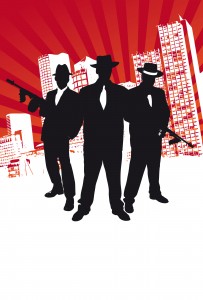 By Pittsburgh Post-Gazette Editorial Page
PITTSBURGH — American mobsters probably assumed they had a free ride after Sept. 11. East Coast crime families probably breathed easier after the Justice Department turned its attention toward foreigners whose names appeared on terror-watch lists.
For sure, the specter of international terrorism provided the FBI and other law enforcement agencies with bigger fish to fry than guys with nicknames like "Jack the Whack," "Meatball," "Lumpy," "Mush" and "The Claw." Still, as U.S. Attorney General Eric Holder demonstrated last week, there's nothing wrong with occasionally hauling in "small fry" to keep the nation's more traditional crime figures on their toes.
On Thursday, 800 agents and officers from the FBI, the Drug Enforcement Agency and local police in New York, New Jersey, Rhode Island and Florida arrested 110 suspected mob members, making it one of the biggest organized crime busts in recent memory.
To read more click here.
OTHER STORIES OF INTEREST
Posted: January 24th, 2011 under FBI, News Story.
Tags: justice departement, lumpy, Mafia, meatball, mush, terrorism, the claw, watch lists
Comments: none