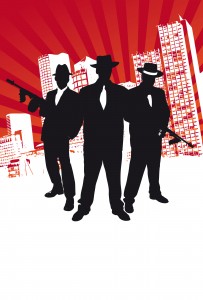 By Allan Lengel
ticklethewire.com
The Gambino Crime Family has a new boss — Domenico (Italian Dom) Cefalu, marking a clear end to the Gotti era, Gang Land News reported.
Mob expert Jerry Capeci of Gang Land News writes:
"In a surprise move, the Gambinos have gone back to the old-fashioned way of running a crime family. They have selected a boss who is not in prison. He is a convicted drug trafficker with a well-earned reputation as a stand-up wiseguy who would never flip."
Gang Land New reports that Cefalu, 64, of Bensonhurst, Brooklyn, came into the family during the Gotti reign. Many of the key Gotti folks are behind bars.
Cefalu's rap sheet includes six years in prison for a 1982 heroin smuggling conviction, and 20 months in the joint for a 2008 extortion rap. He is a salesman for a local bakery.
Posted: July 29th, 2011 under News Story.
Tags: domenico cefalu, Gambino Crime Family, italian dom, John Gotti, Mafia
Comments: none