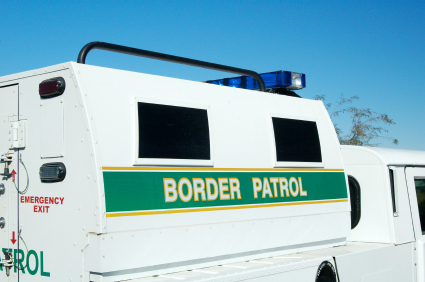 By Glynnesha Taylor
ticklethewire.com
A U.S. Border Patrol agent on a bicycle shot and killed a 15-year-old Mexican boy Monday at an international bridge near downtown El Paso during a rock throwing incident, authorities said, according to the Associated Press.
According to authorities, agents had detained suspected illegal immigrants when some people started hurling rocks at the agents and one agent opened fire, AP and the El Paso Times reported.
U.S. Customs and Border Protection spokesman Doug Mosier said preliminary reports indicated the teen was shot on the U.S. side of the Paso Del Norte Bridge, across from Ciudad Juarez, Mexico, AP reported.
The teen was identified as Sergio Adrian Hernandez Huereca, AP reported, adding that it was unclear if he was throwing rocks.
Read more »
Posted: June 8th, 2010 under FBI, News Story.
Tags: Border Agent, Doug Mosier, El Paso, Mexico, Sergio Adrian Hernandez Huereca
Comments: none