Fears of Stronger Gun Laws Apparently Fueled Record Purchases of Firearms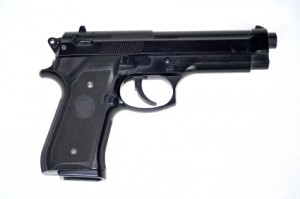 By Steve Neavling
ticklethewire.com
Gun sales surged in August following a series of high-profile shootings that spread fear of stronger firearm laws, the National Review reports. 
The 1.7 million background checks conducted by the FBI in August were more than any other August since the checks began in 1998.
Monthly highs also were recorded in June and July, with 1.5 million and 1.6 million, respectively.
Background checks are required of gun buyers at federally-licensed dealers, but they don't represent all firearm purchases, which means the number is likely higher.
Print This Post
Posted: 9/10/15 at 9:22 AM under News Story.
Tags: background checks, FBI, firearms, gun sales, purchases
Write a comment
You need to login to post comments!