FBI Director Names Donald Alway As New Special Agent in Charge of Jackson Division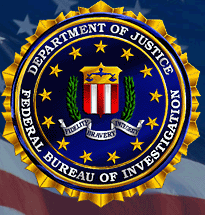 By Steve Neavling ticklethewire.com
The FBI has a new special agent in charge of the Jackson Division.
MS News Now reports that FBI Director James B. Comey named to the post Donald Alway, who began his career with the FBI in 1996 when he was first assigned to investigate drug violations in the Los Angeles Division.
Since then, he worked counterterrorism and supervised a Joint Terrorism Task Force in New York.
Alway also investigated Iraq under former leader Saddam Hussein when he worked for the Regime Crimes Task Force.
In 2011, he was promoted to assistant special agent in charge of the Cincinnati Division.
Print This Post
Posted: 10/7/14 at 8:59 AM under Milestone, News Story.
Tags: Donald Alway, FBI, Jackson, Los Angeles, terrorism
Write a comment
You need to login to post comments!