Investigation Finds No Evidence That Border Patrol Agent Drew Gun on Iowa Boy Scout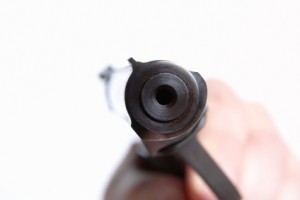 Steve Neavling
ticklethewire.com
A federal investigation into claims that a Border Patrol agent drew his gun on an Iowa Boy Scout has found no evidence of wrongdoing, Homeland Security announced Monday.
During the investigation, which cost the inspector general's office $19,000, feds reviewed surveillance video and interviewed children and adults, the Washington Post reports.
"All investigative leads have been pursued and exhausted," said Department of Homeland Security Inspector General John Roth. "Based on the investigation to date, we do not believe any CBP personnel acted inappropriately."
The scout leader said none of the adults on the trip witnessed the July 7 incident, which was repeated by several youths.
According to the original account, a Boy Scout group from Iowa was stopped by Border Patrol. One of the children said an agent drew a gun on him after trying to take a cell phone photo of the agent.
Print This Post
Posted: 8/19/14 at 9:11 AM under News Story.
Tags: Border Patrol, Border Patrol Agent, Boy Scouts, CBP, federal investigation
Write a comment
You need to login to post comments!