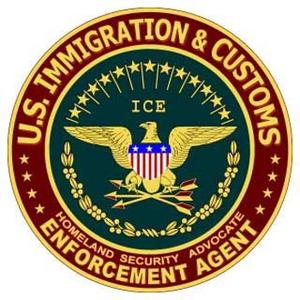 Steve Neavling
ticklethewire.com
Feds and local police launched a search Wednesday night for a missing ICE agent who didn't turn up for work in southern California, The Los Angeles Times reports [2].
But authorities expressed some optimism late Wednesday that no foul play was involved. ICE released a statement shortly before 11 p.m., saying they believed the unidentified officer "was picked up by a fellow … employee after experiencing vehicle problems overnight on a local freeway."
However, police "will continue to treat the this as a 'missing persons' case until the officer is actually contacted."
The updates were posted on a LA Times report about the suspected disappearance.
Earlier in the day, ICE wrote in a press release, "A search is underway … for an officer with U.S. Immigration and Customs Enforcement's and Removal Operations division who may be missing."