FBI Bars Florida Examiner from Releasing Autopsy of Chechen Man Killed by Agent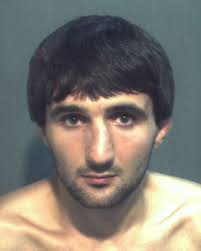 Steve Neavling
ticklethewire.com
The FBI has blocked the release of the autopsy report of the Chechen man killed by an FBI agent during an investigation in May, the Boston Globe reports.
Ibragim Todashev, a friend of one of the Boston Marathon bombing suspects, was in his Orlando apartment when the agent shot and killed him. 
The medical examiner said the autopsy is complete and "ready for release," but the FBI does not want the public seeing it because the case is still under investigation, according to the Globe.
"The FBI has informed this office that the case is still under active investigation and thus not to release the document," Tony Miranda, forensic records coordinator for Orange and Osceola counties in Orlando, said in a media statement Tuesday.
Print This Post
Posted: 7/17/13 at 8:44 AM under FBI, News Story.
Tags: autopsy, bombing suspects, Boston Marathon bombing, Boston Marathon bombings, Chechnya, FBI, Ibragim Todashev, medical examiner, under investigation
Write a comment
You need to login to post comments!