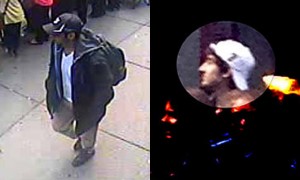 Steve Neavling
ticklethewire.com
The plan to set off bombs at the Boston Marathon wasn't hatched until about a week before the event, the surviving suspect told investigators Tuesday, the Los Angeles Times reports [2].
Writing from his hospital bed, Dzhokhar Tsarnaev said he and his brother acted alone and were not trained by outsider terrorist groups, the L.A. Times reports.
The brothers were angry over the wars in Iraq and Afghanistan and hastily plotted the attack, learning how to build bombs using pressure cookers in an online magazine tied to Al Qaeda, Tsarnaev told investigators, who do not believe outside Islamic groups were involved.