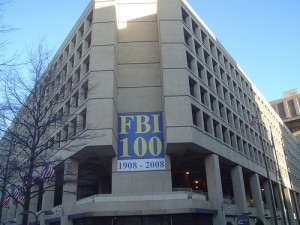 Steve Neavling
ticklethewire.com
The federal government is hoping to trade the FBI headquarters in Washington D.C. for a new home without any additional costs, the Washington Business Journal reports [2].
Officials from the FBI and General Services Administration met with about 350 interested developers last week to outline the plan, the Journal wrote.
The FBI is looking for a new home because its current home is antiquated and cumbersome.
Cities and counties in Maryland and Virginia have expressed interest.